KA'AN
A culinary project inspired by indigenous and village life in Mexico.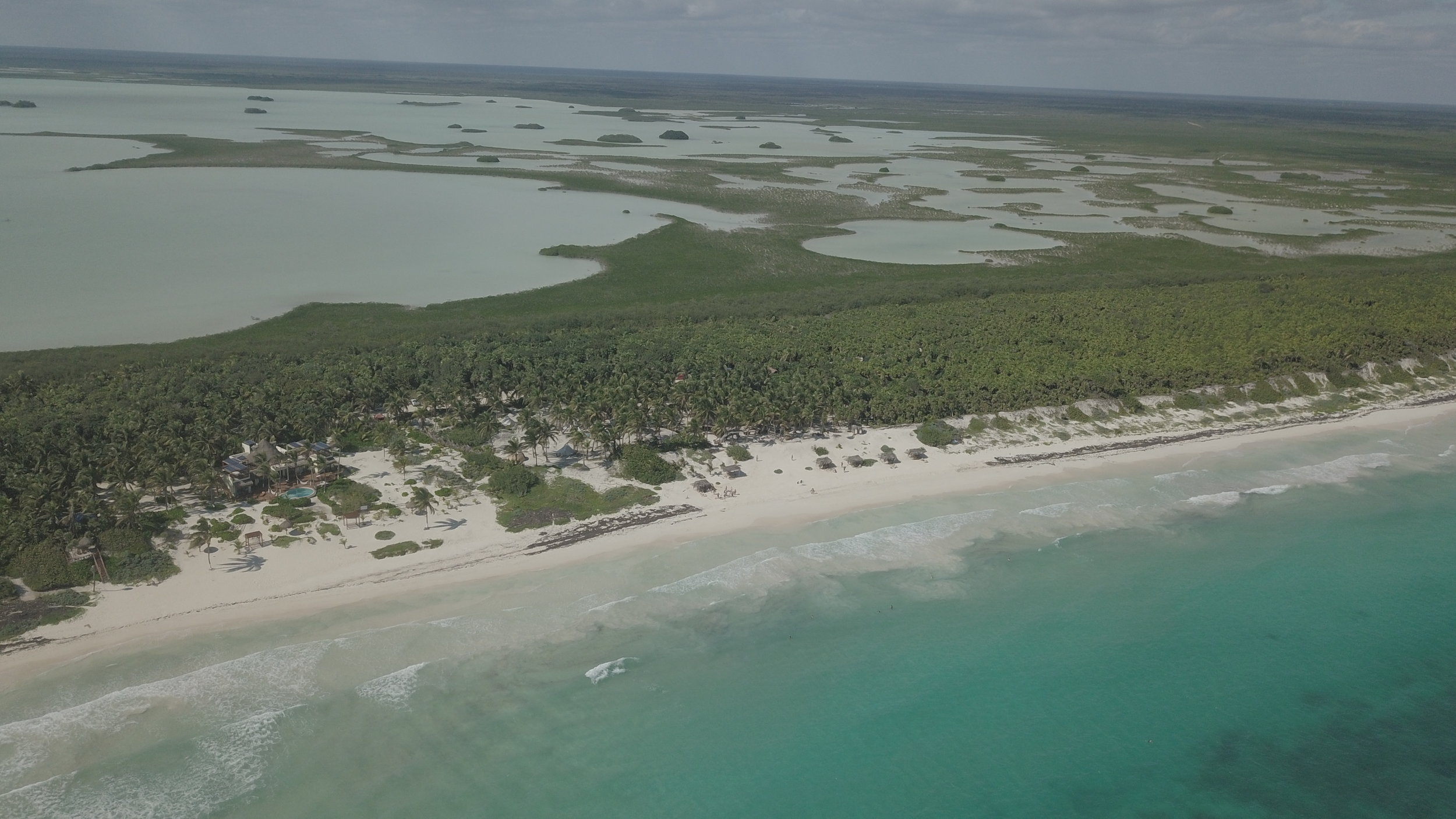 A DESTINATION
We are passionate about exploring and sustaining the villages, towns and communities of the Yucatán peninsula and México. We work with local farmers, agronomists, fishermen and food suppliers to source and showcase the seasons best.
Our menu varies according to the bio cultural network of the Mayan area.
Located 3 kilometres inside the Sian Ka´an Biosphere Reserve with the Caribbean Sea to one side, agiant lagoon to the other surrounded by hundreds of animal species we endeavour to transcribe our surroundings into our food. Our kitchen, led by Hugo Durán is one of simplistic beauty.
Pre-hispanic ¨ollas¨ fashioned from Oaxaca clay and fuelled entirely by firewood is the beating heart of Ka´an. Sagaciously, Durán imparts a sense of wonder and an understanding of our magnificent location.
Eat Together
We do not cook products, we transform the landscape into food.
THE MAIZE
The main ingredient in our cuisine is maize. It, like our tortilla masters come from small Oaxacan communities. We source exclusively from family or small community surplus, aiding in the reclamation of our ancestral maizes.In this way our tortillas maintain the flavor, identity and diversity of tradition of our native peoples. Our deeply flavorful dishes are presented on handmade clay-ware, transmitting the warmth and purity of our people as we attempt to reconcile the past with contemporary values.
CHEF
HUGO DURÁN
Hugo Duran studied visual arts at La Esmeralda School of Fine Arts in Mexico City. Duran's work is based on the development of his personal culinary language, inspired by his travels, field research and study of bio-cultural diversity of Mexico's central region, this is directed towards the search for wild and native ingredients and in a deep approach to the maize cuisine. He is what some would consider a nomadic chef.